Test Facility
Our test centre at Whitstable provides state-of-the-art facilities for our complete range of products.
The test centre was designed in accordance with BSRIA recommendations and benefits from third-party annual assessment. It includes a well equipped demonstration area where tests can be witnessed by contractors, consultants and end clients. Third part witnessing by BSRIA is available if required.
Unique testing laboratory
The testing facility is equipped with the latest equipment and exceeds the requirements of BSEN12238:2001 (for air terminal devices aerodynamic testing and rating for mixed flow application) with a test room size of 7.5m long x 5.6m wide x 2.8m high.
Ceiling heights and floor voids can be adjustable depending on the test regime required. A purposed designed air handling system is able to supply conditioned air across a wide temperature range in both heating and cooling modes with volumes up to the equivalent of 20 air changes per hour being available.
Sophisticated measuring and logging equipment is able to monitor air volumes / velocities / pressures / temperatures as well as airflow pattern visualisation via the use of smoke generation.
Key Features
AMCA High Pressure Wind Tunnel and Test Fan - Damper blade leakage testing and blade deflection.
Cycle Test Rig - Longevity and Endurance testing of dampers to EN15650 standard, required for CE marking, indication of damper reliability.
Thermal Test Rig - Thermal transmittance testing of dampers to determine U-Values for damper performance data to EN1751.
Thermal Release Mechanism Development Test Rig - ISO 10294-4 standard test rig for testing thermal release mechanism, aid in development and improving cassette and bar linkage release options.
EN1751 Aerodynamic Test Rig - Test fan and ductwork system, used for damper performance testing - leakage, pressure, drop data, dynamic torque testing of dampers, louvres and some NAV.
High Velocity Duct Tester (HVDT) - High velocity testing for blade and casing leakage to EN1751.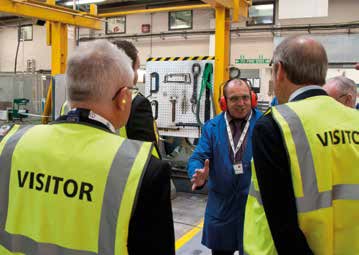 Our R&D Academy is the perfect training facility for people working in the HVAC industry, with experienced staff of proven industry standard.
If your interested in learning more about air management then please get in touch, or take a look at our selection of free CPD seminars.
Contact us to discuss your individual application requirements using our product ranges.